Check out these outstanding Teen book websites!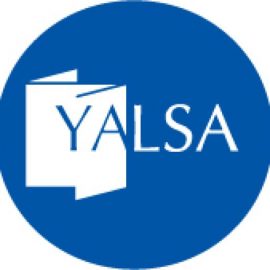 Looking for your next great read? Check out this handy new search tool created by the Young Adult Library Services Association. You can search the Teen Book Finder by author, genre, and award or you can search the helpful booklists that the YALSA Librarians have put together.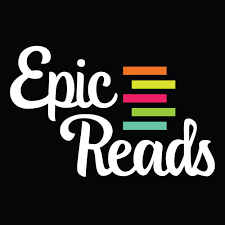 Epic Reads is an online community where you can find information on new book releases, take fun book related quizes, connect with other book lovers, and enter to win great prizes. Epic Reads is run and maintained by HarperTeen, a division of HarperCollins Publishers.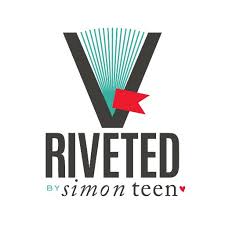 Riveted is an online community for anyone that loves teen books! It's where you can read free teen books and exclusive excerpts, heart comments, books and content that you love, and share your reviews on books, your ideas, and more. Rivited is run and maintained by Simon Pulse, the young adult division of Simon & Schuster Publishers.
---
2021 Top Ten Quick Picks for Teens
A list created by YALSA (Young Adult Library Services Association)
The full list of 2021 Quick Picks for Teens can be found here.
Be Not Far From Me by Mindy McGinnis
The world is not tame. Ashley knows this truth deep in her bones, more at home with trees overhead than a roof. So when she goes hiking in the Smokies with her friends for a night of partying, the falling dark and creaking trees are second nature to her. But people are not tame either. And when Ashley catches her boyfriend with another girl, drunken rage sends her running into the night, stopped only by a nasty fall into a ravine. Morning brings the realization that she's alone—and far off trail. Lost in undisturbed forest and with nothing but the clothes on her back, Ashley must figure out how to survive with the red streak of infection creeping up her leg.
A teenage survival expert finds all his skills tested as he's pursued through the Canadian wilderness by men determined to silence him. On his way to teach at Camp Seven Generations, a Native outdoor school, Nick witnesses a murder and then is thrown off a train. Remembering and using the teachings of his Abenaki Elders will prove to be the difference between life and death for him. Although his pursuers have modern technology to help them, Nick has something even more useful. In addition to the skills he's learned, he has an ally in the natural world around him. Found, like the famous story "The Most Dangerous Game," is a tale that focuses on being hunted until a way can be found to become the hunter.


Golden Arm by Carl Deuker
Lazarus "Laz" Weathers has always been shy, and his issue with stuttering when he speaks hasn't helped. Stuck in a Seattle trailer park, Laz finds baseball helps him escape from the world of poverty and drugs. When he gets an opportunity to pitch for the rich kids across town, he has a chance to get drafted by the major leagues. But playing for the other team means leaving behind his family, including Antonio, Laz's younger brother, who more and more, seems to be drawn to the dark world of the Jet City's drug ring. Now Laz will have to choose between being the star pitcher he always dreamed of becoming and the team player his family needs.
Heartstopper Vol. 1 by Alice Oseman
Shy and softhearted Charlie Spring sits next to rugby player Nick Nelson in class one morning. A warm and intimate friendship follows, and that soon develops into something more for Charlie, who doesn't think he has a chance. But Nick is struggling with feelings of his own, and as the two grow closer and take on the ups and downs of high school, they come to understand the surprising and delightful ways in which love works.
Long Way Down: The Graphic Novel by Jason Reynolds
Will's older brother, Shawn, has been shot. Dead. Will feels a sadness so great, he can't explain it. But in his neighborhood, there are THE RULES:
No. 1: Crying. Don't. No matter what.
No. 2: Snitching. Don't. No matter what.
No. 3: Revenge. Do. No matter what.
But bullets miss. You can get the wrong guy. And there's always someone else who knows to follow the rules…
It's Luka Kane's 16th birthday and he's been inside The Loop for over two years. Every inmate is serving a death sentence with the option to push back their execution date by six months if they opt into "Delays," scientific and medical experiments for the benefit of the elite in the outside world.
But rumors of a war on the outside are spreading amongst the inmates, and before they know it, their tortuous routine becomes disrupted. The government-issued rain stops falling. Strange things are happening to the guards. And it's not long until the inmates are left alone inside the prison.
Were the chains that shackled Luka to his cell the only instruments left to keep him safe? In a thrilling shift, he must overcome fellow prisoners hell-bent on killing him, the warden losing her mind, the rabid rats in the train tunnels, and a population turned into murderous monsters to try and break out of The Loop, save his family, and discover who is responsible for the chaos that has been inflicted upon the world.
Seventeen-year-old Persey feels worthless much of the time. Her parents prefer her smarter, more enigmatic big brother to her, and she can't quite seem to succeed-let alone fit in-at school. But there is one thing she's good at: escape rooms. So when she's invited to compete in an escape room competition that carries a prize worth millions, Persey is all over it.
Persey enters the competition along with seven other young contestants, but while most escape rooms are about teamwork and collaboration, this one is all about being cut-throat-literally. When contestants start getting killed off, Persey must solve a series of bizarre and gruesome puzzles, riddles, and games to make it out alive. Along the way she learns the contestants are mysteriously related-and someone is out for vengeance.
Punching the Air by Ibi Zoboi and Yusef Salaam
Amal Shahid has always been an artist and a poet. But even in a diverse art school, he's seen as disruptive and unmotivated by a biased system. Then one fateful night, an altercation in a gentrifying neighborhood escalates into tragedy. "Boys just being boys" turns out to be true only when those boys are white. Suddenly, at just sixteen years old, Amal's bright future is upended: he is convicted of a crime he didn't commit and sent to prison. Despair and rage almost sink him until he turns to the refuge of his words, his art. This never should have been his story. But can he change it? With spellbinding lyricism, award-winning author Ibi Zoboi and prison reform activist Yusef Salaam tell a moving and deeply profound story about how one boy is able to maintain his humanity and fight for the truth, in a system designed to strip him of both.
Snap's town had a witch.
At least, that's how the rumor goes. But in reality, Jacks is just a crocks-wearing, internet-savvy old lady who sells roadkill skeletons online―after doing a little ritual to put their spirits to rest. It's creepy, sure, but Snap thinks it's kind of cool, too.
They make a deal: Jacks will teach Snap how to take care of the baby opossums that Snap rescued, and Snap will help Jacks with her work. But as Snap starts to get to know Jacks, she realizes that Jacks may in fact have real magic―and a connection with Snap's family's past.
You Should See Me in a Crown by Leah Johnson
Liz Lighty has always believed she's too black, too poor, too awkward to shine in her small, rich, prom-obsessed midwestern town. But it's okay -- Liz has a plan that will get her out of Campbell, Indiana, forever: attend the uber-elite Pennington College, play in their world-famous orchestra, and become a doctor.
But when the financial aid she was counting on unexpectedly falls through, Liz's plans come crashing down . . . until she's reminded of her school's scholarship for prom king and queen. There's nothing Liz wants to do less than endure a gauntlet of social media trolls, catty competitors, and humiliating public events, but despite her devastating fear of the spotlight she's willing to do whatever it takes to get to Pennington.
The only thing that makes it halfway bearable is the new girl in school, Mack. She's smart, funny, and just as much of an outsider as Liz. But Mack is also in the running for queen. Will falling for the competition keep Liz from her dreams . . . or make them come true?
---
Alex Awards 2021
The Young Adult Library Services Association (YALSA), a division of the American Library Association (ALA), has selected 10 adult books with special appeal to teen readers to receive the 2021 Alex Awards.


Black Sun by Rebecca Roanhorse
The winter solstice is usually a time for celebration and renewal, but this year it coincides with a solar eclipse, a rare celestial event proscribed by the Sun Priest as an unbalancing of the world. Meanwhile, a ship launches from a distant city bound for Tova and set to arrive on the solstice. The captain of the ship, Xiala, is a disgraced Teek whose song can calm the waters around her as easily as it can warp a man's mind. Her ship carries one passenger. Described as harmless, the passenger, Serapio, is a young man, blind, scarred, and cloaked in destiny. As Xiala well knows, when a man is described as harmless, he usually ends up being a villain.




The House in the Cerulean Sea by TJ Klune
A magical island. A dangerous task. A burning secret. Linus Baker leads a quiet, solitary life. At forty, he lives in a tiny house with a devious cat and his old records. As a Case Worker at the Department in Charge Of Magical Youth, he spends his days overseeing the well-being of children in government-sanctioned orphanages. When Linus is unexpectedly summoned by Extremely Upper Management he's given a curious and highly classified assignment: travel to Marsyas Island Orphanage, where six dangerous children reside: a gnome, a sprite, a wyvern, an unidentifiable green blob, a were-Pomeranian, and the Antichrist. Linus must set aside his fears and determine whether or not they're likely to bring about the end of days. But the children aren't the only secret the island keeps. Their caretaker is the charming and enigmatic Arthur Parnassus, who will do anything to keep his wards safe. As Arthur and Linus grow closer, long-held secrets are exposed, and Linus must make a choice: destroy a home or watch the world burn.



The Impossible First: From Fire to Ice - Crossing Antarctica Alone by Colin O'Brady
Colin O'Brady's awe-inspiring memoir spans his triumphant recovery from a tragic accident to his gripping 932-mile solo crossing of Antarctica. Prior to December 2018, no individual had ever crossed the landmass of Antarctica alone, without support and completely human powered. Yet, Colin O'Brady was determined to do just that, even if, ten years earlier, there was doubt that he'd ever walk again normally. From the depths of a tragic accident, he fought his way back. In a quest to unlock his potential and discover what was possible, he went on to set three mountaineering world records before turning to this historic Antarctic challenge. O'Brady's pursuit of a goal that had eluded many others was made even more intense by a head-to-head battle that emerged with British polar explorer Captain Louis Rudd--also striving to be "the first." Enduring Antarctica's sub-zero temperatures and pulling a sled that initially weighed 375 pounds--in complete isolation and through a succession of whiteouts, storms, and a series of near disasters--O'Brady persevered. Alone with his thoughts for nearly two months in the vastness of the frozen continent--gripped by fear and doubt--he reflected on his past, seeking courage and inspiration in the relationships and experiences that had shaped his life. Honest, deeply moving, filled with moments of vulnerability--and set against the backdrop of some of the most extreme environments on earth, from Mt. Everest to Antarctica.
Kent State: Four Dead in Ohio by Derf Backderf
On May 4, 1970, the Ohio National Guard gunned down unarmed college students protesting the Vietnam War at Kent State University. In a deadly barrage of 67 shots, 4 students were killed and 9 shot and wounded. It was the day America turned guns on its own children - a shocking event burned into our national memory. A few days prior, 10-year-old Derf Backderf saw those same Guardsmen patrolling his nearby hometown, sent in by the governor to crush a trucker strike. Using the journalism skills he employed on 'My Friend Dahmer' and 'Trashed', Backderf has conducted extensive interviews and research to explore the lives of these four young people and the events of those four days in May, when the country seemed on the brink of tearing apart.
The Kids Are Gonna Ask by Gretchen Anthony
The death of Thomas and Savannah McClair's mother turns their world upside down. Raised to be fiercely curious by their grandmother Maggie, the twins become determined to learn the identity of their biological father. And when their mission goes viral, an eccentric producer offers them a dream platform: a fully sponsored podcast called The Kids Are Gonna Ask. To discover the truth, Thomas and Savannah begin interviewing people from their mother's past and are shocked when the podcast ignites in popularity. As the attention mounts, they get caught in a national debate they never asked for--but nothing compares to the mayhem that ensues when they find him.
The Only Good Indians by Stephen Graham Jones
Peter Straub's Ghost Story meets Liane Moriarty's Big Little Lies in this American Indian horror story of revenge on the Blackfeet Indian Reservation. Four American Indian men from the Blackfeet Nation, who were childhood friends, find themselves in a desperate struggle for their lives, against an entity that wants to exact revenge upon them for what they did during an elk hunt ten years earlier by killing them, their families, and friends.
Plain Bad Heroines by Emily M. Danforth
A century after the macabre deaths of several students at a New England girls' boarding school, the release of a sensational book on the school's history inspires a horror film adaptation that renews suspicions of a curse when the cast and crew arrive at the long-abandoned building.
Riot Baby by Tochi Onyebuchi
Rooted in foundational loss and the hope that can live in anger, Riot Baby is both a global dystopian narrative and an intimate family story with quietly devastating things to say about love, fury, and the black American experience. Ella and Kev are brother and sister, both gifted with extraordinary power. Their childhoods are defined and destroyed by structural racism and brutality. Their futures might alter the world. When Kev is incarcerated for the crime of being a young black man in America, Ella--through visits both mundane and supernatural--tries to show him the way to a revolution that could burn it all down.
Solutions and Other Problems by Allie Brosh
Solutions and Other Problems includes humorous stories from Allie Brosh's childhood; the adventures of her very bad animals; merciless dissection of her own character flaws; incisive essays on grief, loneliness, and powerlessness; as well as reflections on the absurdity of modern life.
We Ride Upon Sticks by Quan Barry
Set in 1989 Danvers, Massachusetts, where a high school field hockey team discovers that the witchcraft of their Salem forebears may be the key to a winning season. In this tour de female force, the Danvers High School Falcons Varsity is on an unaccountable streak. In chapters dense with '80s iconography--from Heathers to Big Hair--Quan Barry expertly weaves the individual and collective journeys of this enchanted team: the quiet, husky goalie Mel Boucher, who signs her name to a pledge of darkness in a notebook with heartthrob Emilio Estevez on the cover; the top bitch forward, Jen Fiorenza, whose bleached blond "Claw" sees and knows all; the good-girl captain Abby Putnam (a descendant of the famous Salem witness Ann Putnam), who is hesitant to sign her name to the Emilio pact; AJ Johnson, the team's one black player, for whom enchantment brings racial awakening; the untouchably beautiful Girl Cory and her name-twin Boy Cory, who plays this female sport for his own reasons. These "witches" and their teammates are as wily and original as their North of Boston ancestors, flouting society's stale notions of femininity to find their true selves in a celebration of teen girldom in all its glory.
---
Teen books made into movies!
Check out these trailers for recent and upcoming movie releases!
Read the book! Then see the movie!
The Knife of Never Letting Go by Patrick Ness
Todd Hewitt is the only boy in a town of men. Ever since the settlers were infected with the Noise germ, Todd can hear everything the men think, and they hear everything he thinks. Todd is just a month away from becoming a man, but in the midst of the cacophony, he knows that the town is hiding something from him — something so awful Todd is forced to flee with only his dog, whose simple, loyal voice he hears too. With hostile men from the town in pursuit, the two stumble upon a strange and eerily silent creature: a girl. Who is she? Why wasn't she killed by the germ like all the females on New World? Propelled by Todd's gritty narration, readers are in for a white-knuckle journey in which a boy on the cusp of manhood must unlearn everything he knows in order to figure out who he truly is.
The Secret Garden by Frances Hodgson Burnett One of the most beloved children's stories of all time "The Secret Garden" is arguably Francis Hodgson Burnett's most famous novel. First serialized in the fall of 1910 and in book form in 1911, "The Secret Garden" is the story of Mary Lennox, a sick young girl living in India with her parents. Mary rarely sees her parents though, as her sick and unsightly condition is too much for them to bother with. She is placed in the constant care of Indian servants until an outbreak of cholera kills everyone in the Lennox household except for Mary. Mary returns to Yorkshire to live with her uncle, Archibald Craven. It is here that Mary learns of a secret garden that belonged to the late wife of her uncle. Mary is instantly intrigued and sets out to find this secret garden and what is contained within. This classic story is one which explores the healing power inherent in all living things, in this case that which grows in the garden.
Aretmis Fowl by Eoin Colfer Twelve-year-old criminal mastermind Artemis Fowl has discovered a world below ground of armed and dangerous--and extremely high-tech--fairies. He kidnaps one of them, Holly Short, and holds her for ransom in an effort to restore his family's fortune. But he may have underestimated the fairies' powers. Is he about to trigger a cross-species war?
Let it Snow by John Green, Maureen Johnson and Lauren Myracle An ill-timed storm on Christmas Eve buries the residents of Gracetown under multiple feet of snow and causes quite a bit of chaos. One brave soul ventures out into the storm from her stranded train, setting off a chain of events that will change quite a few lives. Over the next three days one girl takes a risky shortcut with an adorable stranger, three friends set out to win a race to the Waffle House (and the hash brown spoils), and the fate of a teacup pig falls into the hands of a lovesick barista. A trio of today's bestselling authors—John Green, Maureen Johnson, and Lauren Myracle—brings all the magic of the holidays to life in three hilarious and charming interconnected tales of love, romance, and kisses that will steal your breath away.
Five Feet Apart by Rachael Lippincott Can you love someone you can never touch? Stella Grant likes to be in control—even though her totally out of control lungs have sent her in and out of the hospital most of her life. At this point, what Stella needs to control most is keeping herself away from anyone or anything that might pass along an infection and jeopardize the possibility of a lung transplant. Six feet apart. No exceptions. The only thing Will Newman wants to be in control of is getting out of this hospital. He couldn't care less about his treatments, or a fancy new clinical drug trial. Soon, he'll turn eighteen and then he'll be able to unplug all these machines and actually go see the world, not just its hospitals. Will's exactly what Stella needs to stay away from. If he so much as breathes on Stella she could lose her spot on the transplant list. Either one of them could die. The only way to stay alive is to stay apart. But suddenly six feet doesn't feel like safety. It feels like punishment. What if they could steal back just a little bit of the space their broken lungs have stolen from them? Would five feet apart really be so dangerous if it stops their hearts from breaking too?
Stargirl by Jerry Spinelli Stargirl. From the day she arrives at quiet Mica High in a burst of color and sound, the hallways hum with the murmur of "Stargirl, Stargirl." She captures Leo Borlock' s heart with just one smile. She sparks a school-spirit revolution with just one cheer. The students of Mica High are enchanted. At first. Then they turn on her. Stargirl is suddenly shunned for everything that makes her different, and Leo, panicked and desperate with love, urges her to become the very thing that can destroy her: normal. In this celebration of nonconformity, Newbery Medalist Jerry Spinelli weaves a tense, emotional tale about the perils of popularity and the thrill and inspiration of first love.
The Sun is Also a Star by Nicola Yoon Natasha: I'm a girl who believes in science and facts. Not fate. Not destiny. Or dreams that will never come true. I'm definitely not the kind of girl who meets a cute boy on a crowded New York City street and falls in love with him. Not when my family is twelve hours away from being deported to Jamaica. Falling in love with him won't be my story.
Daniel: I've always been the good son, the good student, living up to my parents' high expectation. Never the poet. Or the dreamer. But whe I see her, I forget about all that. Something about Natasha makes me think that fate has something much more extraordinary in store - for both of us.
The Universe: Every moment in our lives has brought us to this singel moment. A million futures lie before us. Which one will come true?
---