Reference Databases
For all your research needs, the Northborough Free Library subscribes to a multitude of databases that provide authoritative information on a wide range of topics.
Unless noted as "In Library Use Only", these resources are available via any internet connection. A valid C/W MARS library card number is needed to access most databases.

Please click here for an alphabetical list of databases.

The following databases are available only to users with a Northborough Free Library card:
---
Access World News
Access World News from Newsbank provides coverage from a variety of news publications worldwide, including major national and international newspapers, local and regional titles, newswires, blogs, web-only content, videos, journals, magazines, transcripts and more. Access World News is updated daily to keep students informed of current issues and events.
a
---
Ancestry Library Edition
Ancestry Library Edition contains thousands of family history databases, including vital records, census records, ship passenger lists, military records and lots more!
NOW AVAILABLE FROM HOME with your Northborough Library card.

View Ancestry Tutorial Here...
---
Boston Metro Collection
Boston Metro Collection from Newsbank provides full text and selected coverage from over 95 local eastern Massachusetts newspapers from Abington to Worcester including Metrowest Daily News, Shrewsbury Chronicle, Northborough-Southborough Villager, Worcester Telegram & Gazette, and more.
View Newsbank tutorial here...
---
Business Insights: Global
Business Insights: Global provides authoritative, in-depth company and industry profiles, including SWOT reports, market share reports, and financial reports. Searchable by location, size and industry description.
---
Consumer Reports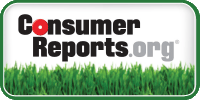 Consumer Reports offers product reviews and ratings on cars, electronics, appliances, and more.

View Consumer Reports tutorial here...
---
Learning Express
Learning Express is the ultimate one-stop shop for test preparation and skill building featuring hundreds of online tutorials, practice tests, and eBooks. It offers job search and workplace skills improvement, skill building in reading, writing, math, and basic science, career certification and licensure exam prep, college and grad school entrance test prep, TOEIC® test prep, and more.

View Learning Express tutorial here...
---
Morningstar Mutual Funds

Morningstar Mutual Funds Library Edition provides access to daily market news and commentary, snapshots on investments, easy-to-use portfolio management tools,and video reports and articles, featuring major market news and analyst insights.

View Morningstar tutorial here...
---
Rosetta Stone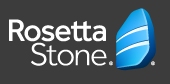 Rosetta Stone is an online language learning tool that offers 30 languages and 5 levels of instruction to meet a range of community needs, including American English. Focused activities and core lessons build reading, writing, speaking, and listening skills. Mobile apps help learners to refine and reinforce new language skills on-the-go.

View Rosetta Stone tutorial here...
---
Value Line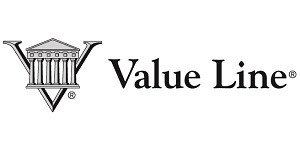 Value Line Library Edition provides investment analysis of 17,000 widely-followed analyst covered companies with full-page reports and analyst commentaries. This powerful on-line investment tool also features unbiased ratings and reports, analytical summary and index, guided selection and opinion, and market-driven supplements.

View Value Line tutorial here...
---